Flair Signature + Royal Grinder
Flair Signature + Royal Grinder
500 points to the loyalty system
---
Make espresso without connecting the machine to electricity? The Flair Espresso Classic helps you to prepare a quality espresso at home. More
Product code: 1263 Shipping options
Make espresso without connecting the machine to electricity? The Flair Espresso Classic helps you to prepare a quality espresso at home. More
Product code: 1263 Shipping options
One or two espressos? Flair can help you do it all. Its elegant design will be the jewel in your environment. We want to advise you on how to prepare great coffee at home in a good and simple way, and that's why Spa Coffee has become a distributor of Flair Espresso machines!
Elegance
Make espresso at home, at work and pretty much anywhere. You can take Flair with you wherever you go and make great coffee. A certain elegance of preparation is the absence of buttons on the machine. You only need your hands and you will be the master of the whole process. It is a purely manual work where the resulting flavours can be adjusted to your preferences just by the brewing process.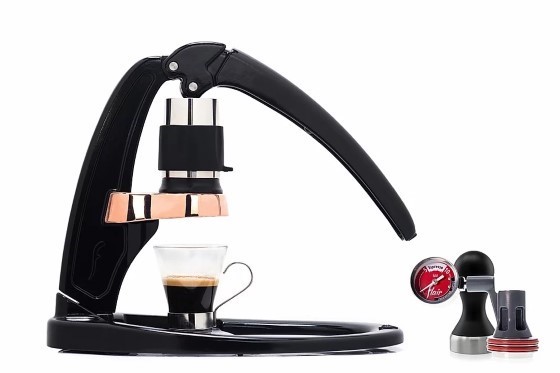 You can prepare your espresso anywhere
Defined by taste
Pure, delicious espresso prepared by hand? Flair Classic delivers a complete coffee experience. This coffee machine will always prepare a full-flavoured espresso with a fine foam just like a barista.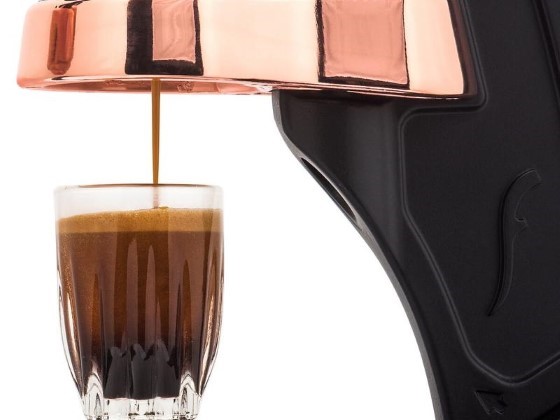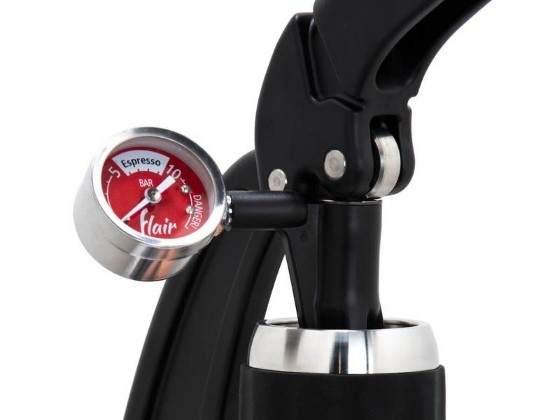 Espresso without the fuss
Flair coffee machines are designed with one goal in mind and that is to make the best espresso possible without unnecessary elements. Just coffee, hot water and a lever that creates enough pressure between 6-10 bar for extraction. The result is a quality espresso with a consistent result.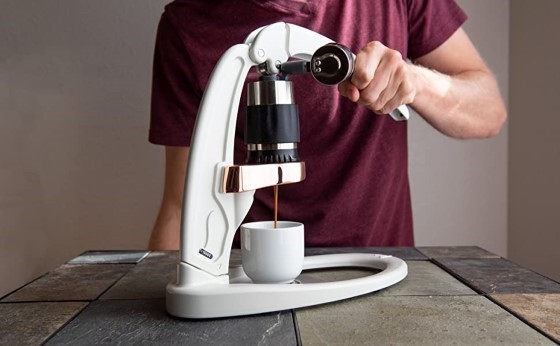 Improved Flair
When compared to the Classic version, there are visible improvements. It is a modified design that brings style. The copper element at the base of the portafilter is a detail that you'll constantly notice. You can spice up your premises too and everyone who visits will ask questions: What have you got there? Another important difference of the Flair is the pressure gauge that is installed in the Flair Signature Espresso.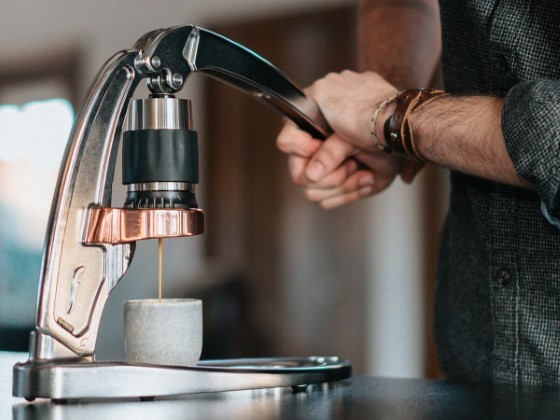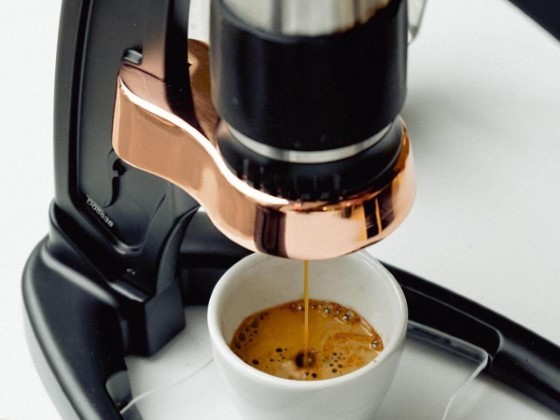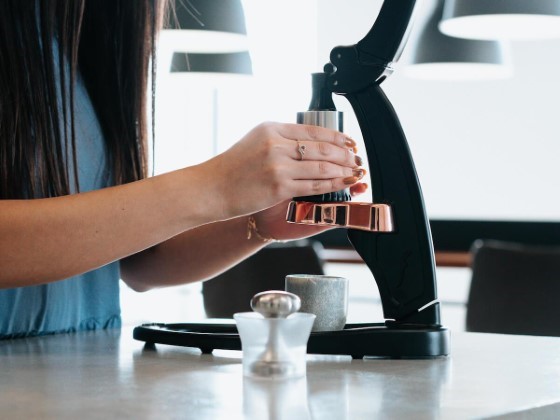 Check the pressure
Thanks to the pressure gauge, it is possible to influence the extraction. You decide at what pressure between 6-10 bar you will prepare the espresso. The information on the pressure gauge is displayed in real time, so you can influence the resulting taste.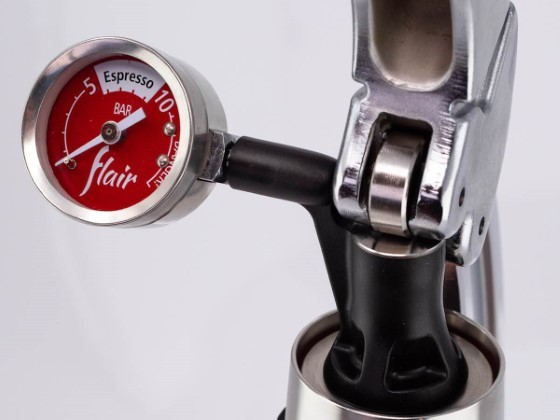 Flair coffee machines comparison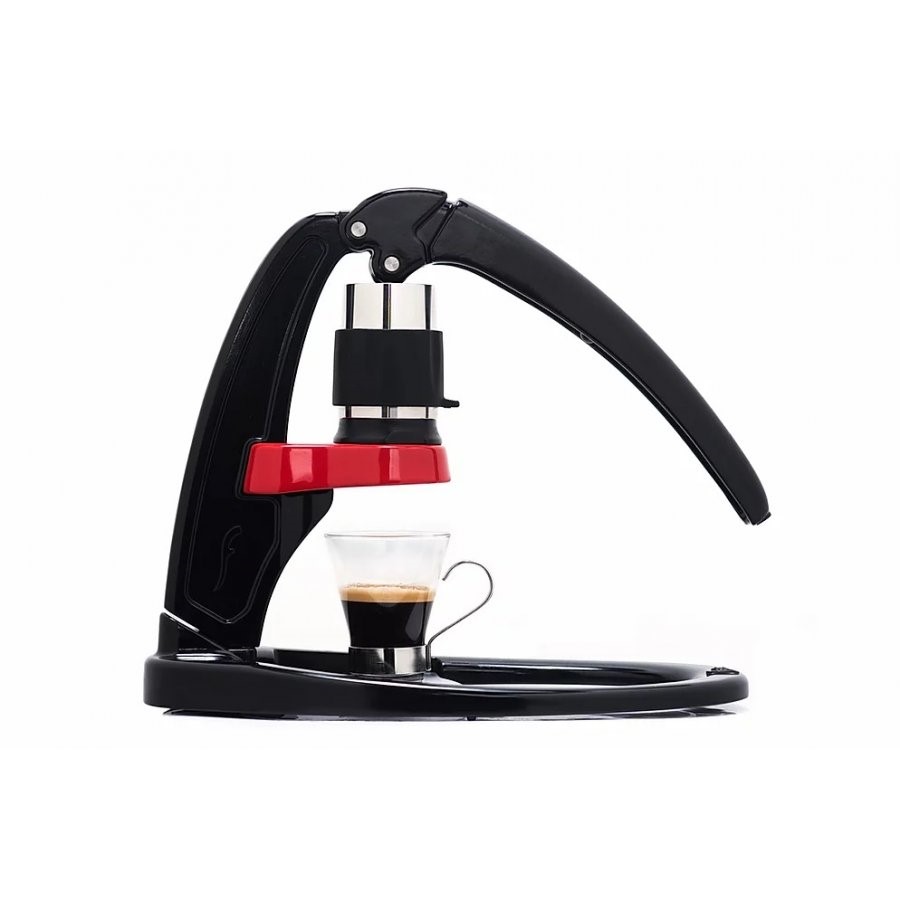 Flair Classic
Standart Brew Head
naked portafilter
portable carrying case
black colour with red plastic holder
Upgradeable with PRO 2 Brew Head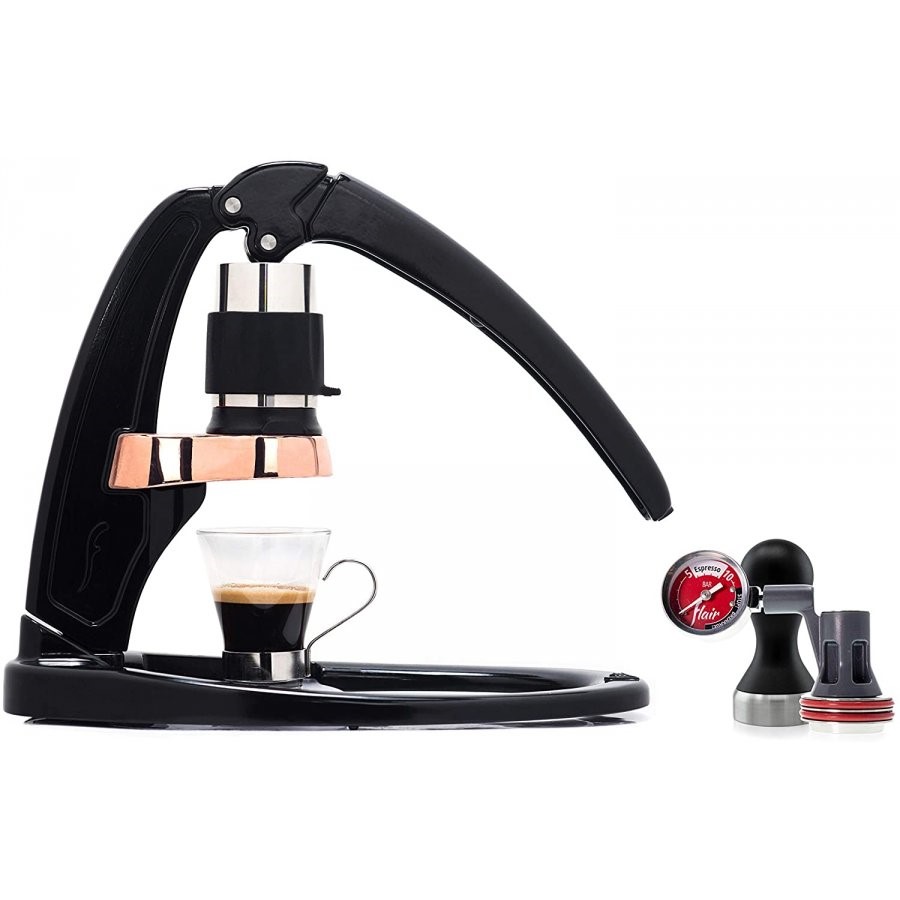 Flair Signature
Standart Brew Head
naked portafilter
pressure gauge
tamper
carrying case
black, white and silver with copper holder
Upgradeable with PRO 2 Brew Head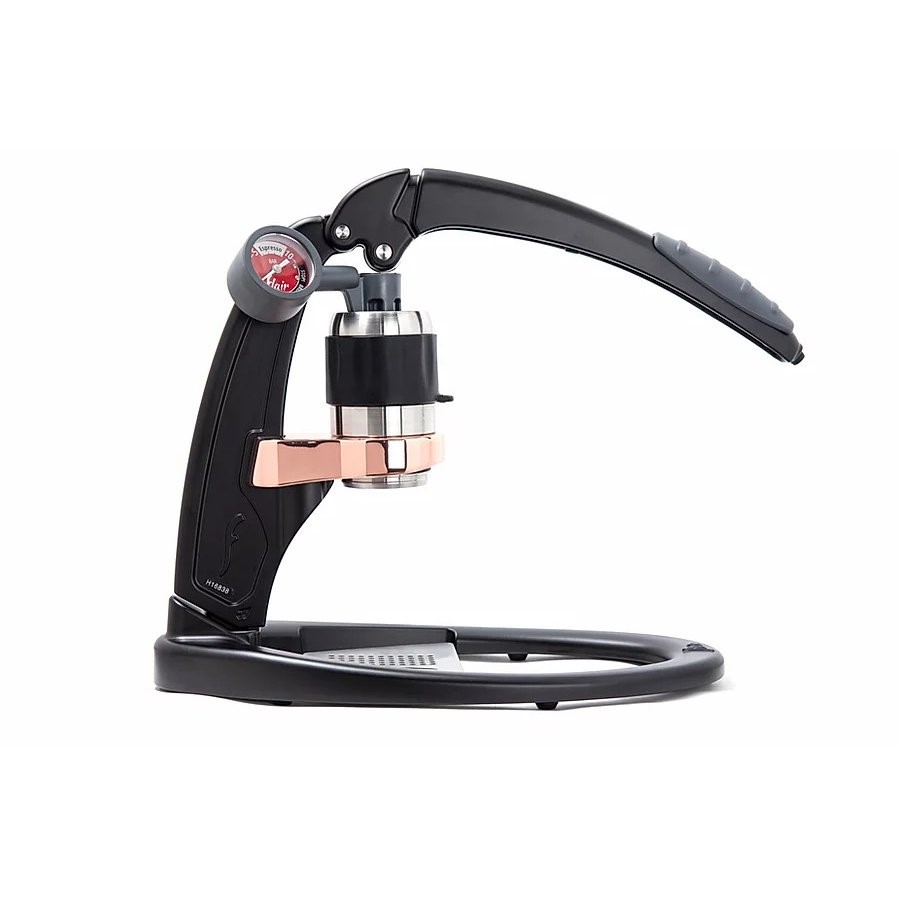 Flair PRO 2
PRO 2 Brew head
naked stainless steel portafilter
modified portafilter - larger size
possibility to apply stainless steel outlet
pressure gauge
tamper
silicone handle
drip tray made of stainless steel
portable carrying case
black, white and silver with copper holder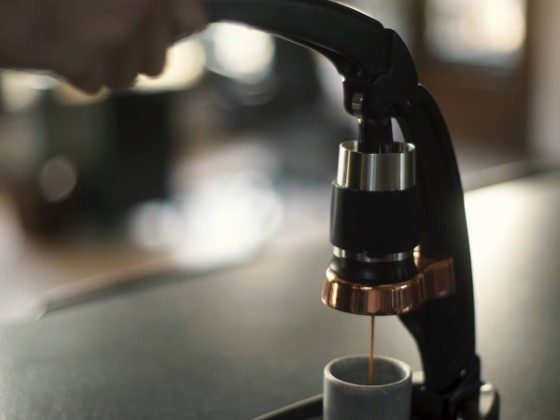 Espresso whenever and wherever you think of it
The great advantage of the Flair coffee machine is its mobility. So you can take it on the go and prepare delicious coffee. The design is durable and developed for easy maintenance, which is always a benefit when travelling. Everything is kept in the carrying case that is included so you can pack it up and not forget it.
The main advantages of the Flair Signature Espresso Maker:
You make your own coffee
Environmentally friendly
Easy to clean
You can make your coffee anywhere
Fold the coffee maker into its case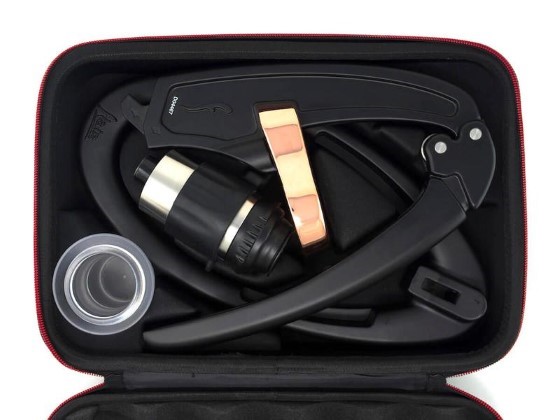 Parameters
| | |
| --- | --- |
| Colour | |
| Dosage | Manual |
| To | Cars, Households, Caravan |
| Prepared drinks | Americano, Espresso, Lungo |
| Tag | Travel, Quality, Small |