28 points to the loyalty system
---
The handy barista aid for the Weiss distribution technology - the WDT from Flair offers a simple solution to get rid of lumps in freshly ground coffee and to distribute it perfectly and evenly in the portafilter. The package also includes a practical stand for proper storage. More
Product code: 5678 Shipping options
The handy barista aid for the Weiss distribution technology - the WDT from Flair offers a simple solution to get rid of lumps in freshly ground coffee and to distribute it perfectly and evenly in the portafilter. The package also includes a practical stand for proper storage. More
Product code: 5678 Shipping options
WDT for the distribution of Flair coffee
✔️

handy helper for every barista

✔️

tool for Weiss distribution technology = WDT

✔️

removes lumps of ground coffee in the portafilter

✔️

7 needles 0.25 mm diameter, 38 mm long

✔️

angle of 9 degrees between the peripheral needles and the central needle

✔️

54.7 mm long handle
✔️ stand for storage and protection during travel
✔️ we recommend following this video guide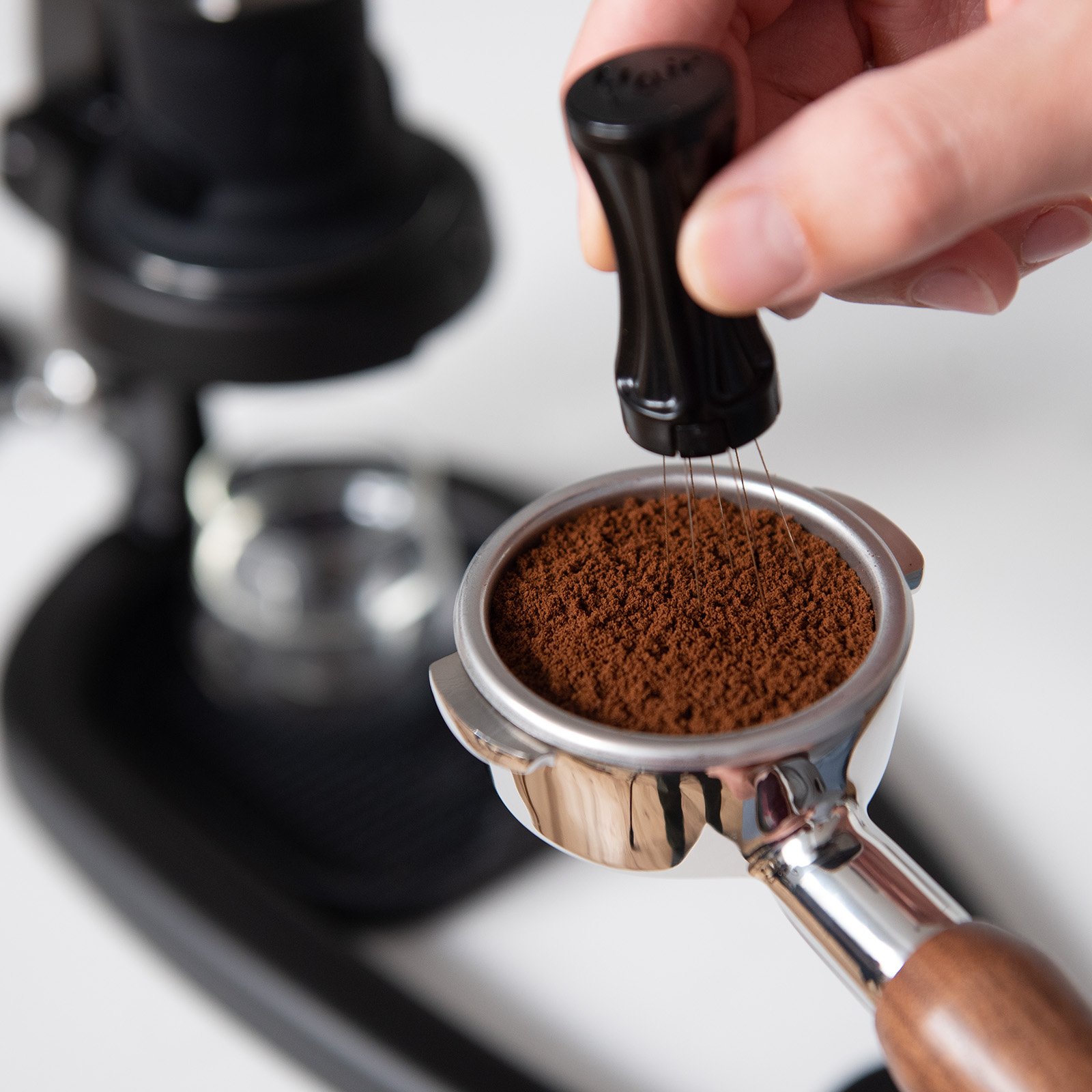 Flair WDT with practical base
One of the most effective tools for proper coffee distribution is undoubtedly the WDT. A technique proven by thousands of baristas around the world, it has become a popular standard in every quality coffee shop.
The more evenly you distribute the coffee in the portafilter, the more evenly the water will subsequently flow. The result will be a more balanced, higher quality and more delicious extraction.
This handy WDT coffee distribution tool from Flair is thus the ideal tool for every barista. It is compatible with all portafilters and in the package you will also find a practical stand for proper storage, which will also come in handy when travelling.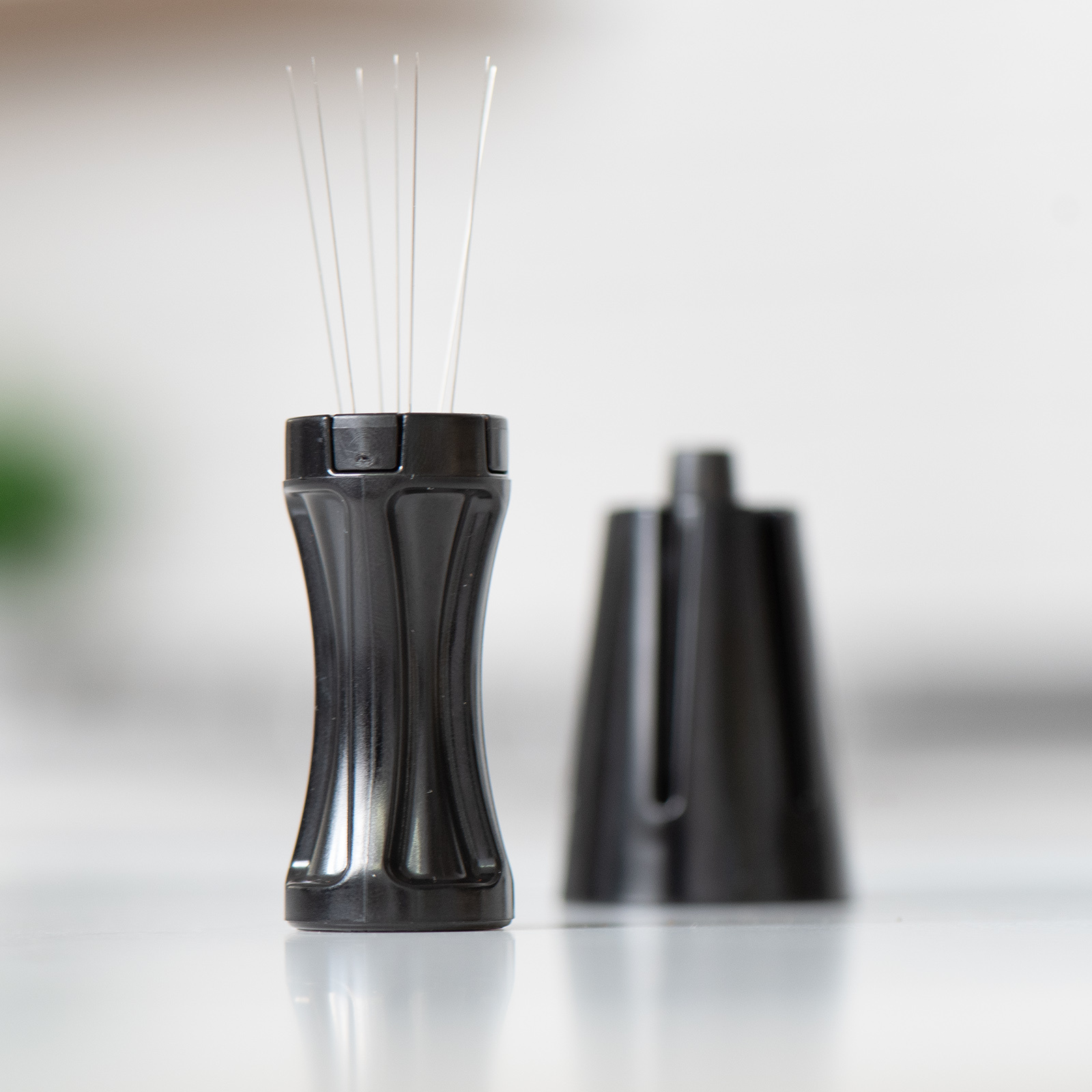 Do you like Flair 58? It's a divine home espresso machine, but it gets its awesomeness with the right equipment. Check out the coffee grinder sets, portafilters and complete accessories for this hand-pressed machine.