Forever Miss Prestige Induction Moka 6
Forever Miss Prestige Induction Moka 6
---
Miss Moka is a type of moka kettle from Forever suitable for all types of surfaces including induction. More
Product code: 1812 Shipping options
Miss Moka is a type of moka kettle from Forever suitable for all types of surfaces including induction. More
Product code: 1812 Shipping options
Miss Moka Prestige Induction from Forever is the ideal solution if you want to prepare coffee on an induction cooker. The classic design and quality product will prepare a delicious espresso-like coffee.
Coffee pleasure without compromise
The innovative design ensures that stainless steel is used on the outer surface for proper functioning on induction and the inner shell is made of aluminium. This moka pot can also be used for other types of cookers such as gas, electric etc.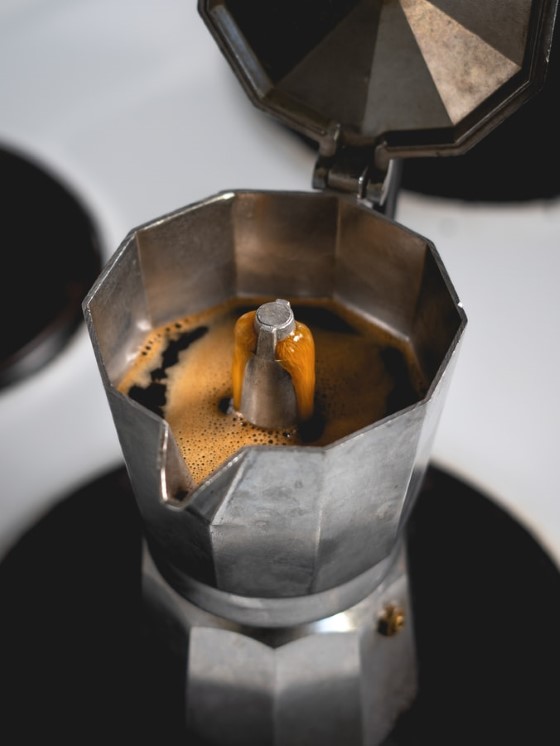 Parameters
| | |
| --- | --- |
| Colour | |
| Material | Aluminium |
| Maximum number of cups | 6 |
| Volume | 355 ml |
| Heating source | Gas, Glass Ceramics, Halogen, Induction |
Everything you ever wanted to know about the Moka teapot. It is the most popular home coffee maker of all generations since 1933. The Moka pot is one of the easiest and most popular coffees to prepare. Let's get acquainted with it.
---
For a better mood and more energy on days that are getting shorter and shorter and the sun is fading, a cup of coffee is more than a good choice. Likewise, we often resort to hot chocolate. The mocha or moccaccino is both. Chocolate and coffee.