Forever Miss Prestige Moka 3
Forever Miss Prestige Moka 3
-18%
20 points to the loyalty system
---
Create a coffee ritual with this Miss Moka from Forever. More
Product code: 1817 Shipping options
Standard price
24,60 €
.
Save
18%
(4,40 €)
20,20 €
Create a coffee ritual with this Miss Moka from Forever. More
Product code: 1817 Shipping options
Would you like to enjoy a delicious espresso-like coffee at home? The Forever brand offers various coffee accessories.
Classic wins
The fact that there's nothing like a classic. This is exactly what the Miss Moka from Forever will convince you of. This mocha pot will give you energy and a coffee experience at any time of the day. It has been created based on experience and draws on tradition for making espresso at home. Classicism and respect for tradition makes the Forever brand the obvious choice for choosing this moka pot and creating a coffee ritual.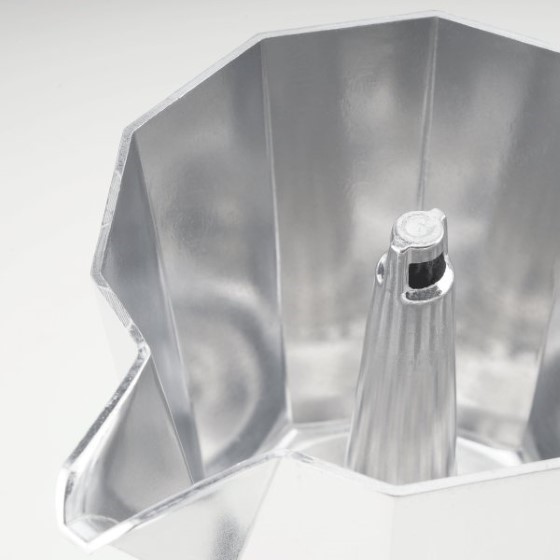 Parameters
| | |
| --- | --- |
| Colour | |
| Material | Aluminium |
| Maximum number of cups | 3 |
| Volume | 160 ml |
| Heating source | Gas, Glass Ceramics, Halogen |
Everything you ever wanted to know about the Moka teapot. It is the most popular home coffee maker of all generations since 1933. The Moka pot is one of the easiest and most popular coffees to prepare. Let's get acquainted with it.
---
For a better mood and more energy on days that are getting shorter and shorter and the sun is fading, a cup of coffee is more than a good choice. Likewise, we often resort to hot chocolate. The mocha or moccaccino is both. Chocolate and coffee.
Alternative products (3)